Chumley's was a historic pub and an illicit establishment located in New York City. This was one of the speakeasy bars that came into prominence in the United States during the Prohibition era. After the end of Prohibition, most of these bars were gone with it, but Chumley's NYC stood strong long after.
Located at 86 Bedford Street, between Grove and Barrow Streets, Chumley's was established back in 1922 by Leland Stanford Chumley. He transformed a former blacksmith shop into a drinking establishment, or as we already mentioned, a speakeasy bar.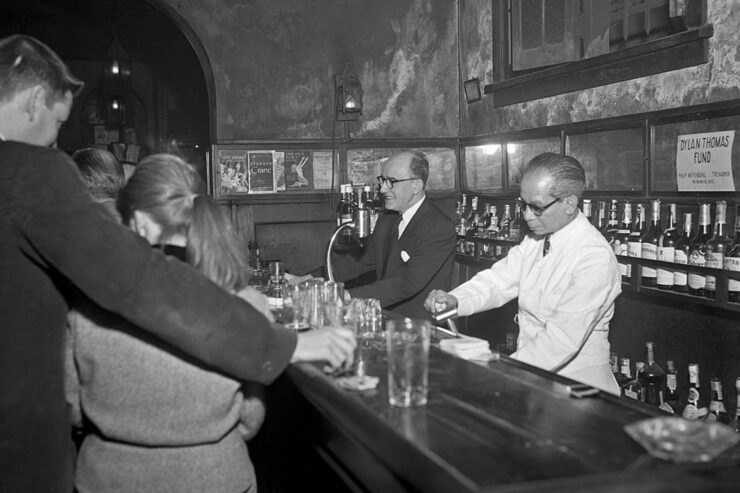 Not long past its opening, Chumley's quickly became the favorite spot for famous and influential writers, poets, journalists, activists, and other significant personalities in American culture. This speakeasy bar attracted the likes of F. Scott Fitzgerald, Ernest Hemingway, and J.D Salinger. One of the interesting things is that Fitzgerald even had his favorite table, table 26.
Leland Stanford Chumley, who also considered himself a writer, decided to honor the patronage of his writer friends by hanging up their portraits. He also hung the dust jackets of their published work, which is a tradition that lived through 2007. These are only some of the features that remained from the Prohibition era.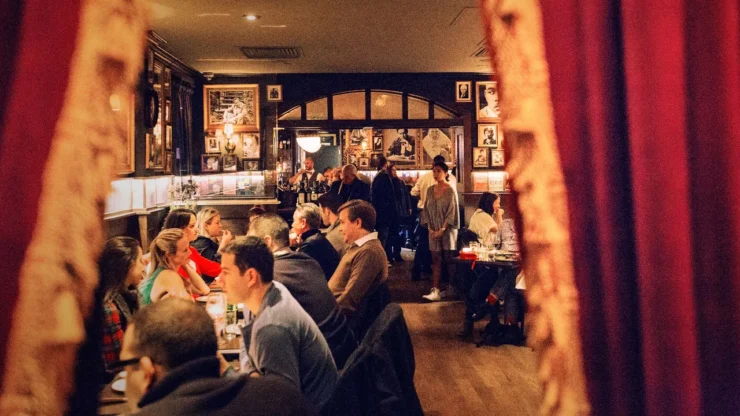 Another interesting thing is that the Barrow Street entrance has no exterior sign, while the Bedford Street entrance is also unmarked. The inside of the bar still has a trap door and secret stairs that were a couple of ways for the visitors to hide or escape during the Prohibition raids.
Rumor has it that the "86" referred to situations when unruly guests were escorted out of the Bedford Street door, which held address 86 Bedford Street. There are also different references to what it really means in Jef Klein's book "The History and Stories of the Best Bars of New York."
Allegedly, whenever the police raided during the Prohibition era, they would kindly call ahead and ask the bartender to "86" all his guests, meaning they should exit via Bedford Street door while they would start the raid by entering via Pamela Court entrance.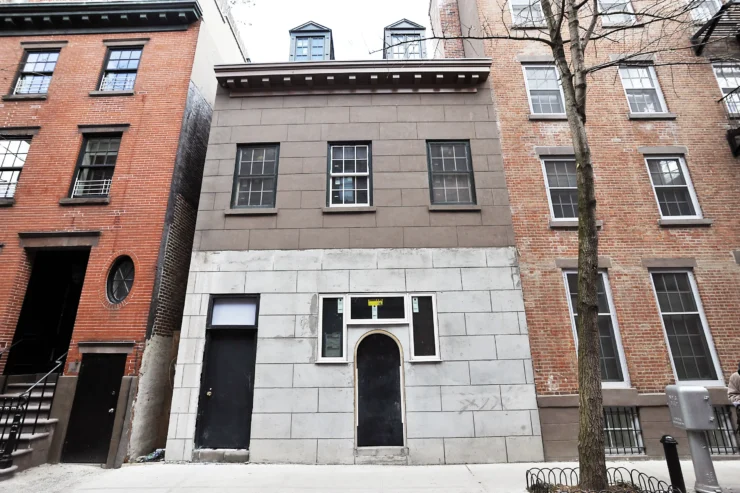 Chumley's lived on for decades as a boozy dive that proud itself on the rich history of literature and famous guests of culture and significance. Sawdust on the floor, grungy graffiti-carved wooden tables, and book jackets covering the walls stood proudly on their spots until 2007.
During this year, a major chimney accident caused significant structural damage to the bar. Sadly, a lot of historic objects got severely damaged during this incident, and the bar had to be rebuilt.
Reincarnated Chumley's Pub Restaurant
Since the building that housed Chumley's was linked to four others, they all got damaged during the collapse and were rebuilt into condominiums. However, the space where Chumley's was located needed a new permit before it could be rebuilt and re-opened in the status of the bar.
After the permits and paperwork were approved, Chumley's went through extensive renovation. On October 18, 2016, it finally re-opened. The pub was re-imagined by controversial restaurateur Alessandro Borgognone who also operated the celebrated Sushi Nakazawa.
It became a lavish restaurant that offered steak worth more than one hundred dollars and cocktails with names such as Basement of Thieves and Mr. Easy.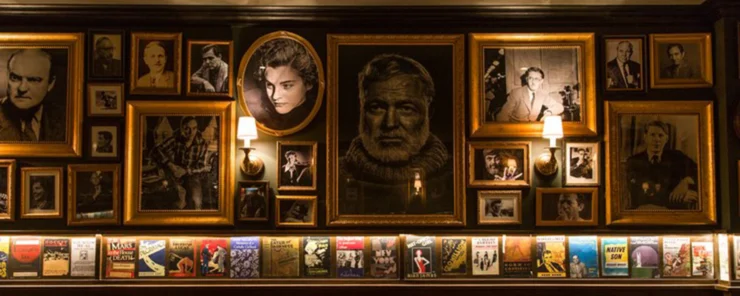 It does not come as a surprise that the sawdust was no more, and the restaurant was decorated with romantic lighting. The whole environment was very handsome, nostalgic, and a huge throwback to the Prohibition era.
However, this re-imagined interior had a much more upscale vibe and offered quite a delicious food menu. Click here for some menu design options to match your Prohibition-era-themed restaurant.
Once you entered this revamped version of Chumley's, you could see lush, velvet curtains and had a feeling that you had traveled back in time. Still, there were no windows, but there were the original book jackets and dark wood accents.
The interior was beautifully designed with leather banquettes, french-oak tables, and patterned walls that were, same as it was originally, decorated with portraits of famous writers, poets, and influential persons that were regular customers.
The food that was served was something that you would expect from a gastro-pub, but with a certain sophisticated touch of the American menu. The highlight of Chumley's menu was a double-pattied burger with bone marrow. It was a very delicious and crazy rich burger that many customers enjoyed.

Although many things have changed from the original and nostalgic look of the pub, it kept offering warmth and coziness for visitors of different generations. Chumley's was always advertised in numerous tourist guidebooks, and due to its look, it always seemed a bit secretive and as a portal to the past.
One of the main differences between old and renovated Chumley's is that the old one was a bar that happened to serve food, while the new one was an elite and expensive restaurant that happened to serve drinks. The bar manager in the reborn version, Jessie Dure, ensured that you could get the best of the best when it comes to spirits, and it was all served in gorgeous glassware.
Needless to say, that reincarnation of the pub brought certain innovations but paid homage to its roots. One of the attractive features was the fact whenever you passed through the unmarked entrance; you could sip a cocktail out of a teacup. Cozy, warm, and secretive, this pub restaurant offered a sanctuary for numerous New Yorkers and remained a piece of valuable history for years.
COVID-19 Pandemic and End of an Era
On March 22, 2020, Chumley's was closed due to the COVID-19 pandemic in New York City. After several months of lockdown, owners announced permanent closure in July, later that year. Although visitors were not able to revisit this iconic New York pub, they were allowed to bring a piece of it to their homes. All leather booth benches, kitchen tools, and literary memorabilia from the inside of Chumley's were up for grabs on the auction held in April 2023.
The auction page clearly stated that everything must be sold regardless of the price. Many New Yorkers have shared fond memories inside Chumley's, and the loss of it is certainly regrettable. Regardless of what comes next for 86 Bedford Street, a hundred-year-long history will live on.